Cooperation with the Smart IOT Acceleration Forum
Tues., Sept 29, 2016 13:00〜16:10
Kujaku Banquet Hall, Meiji Kinenkan
Participants: 350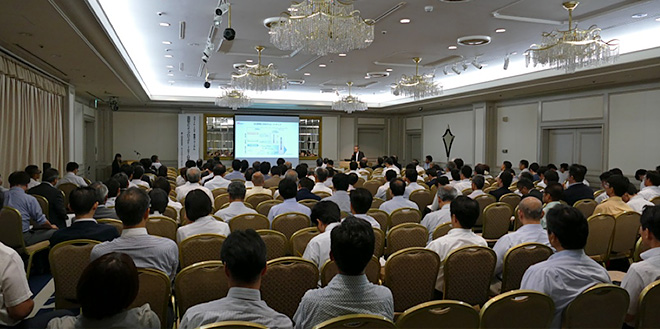 This event was titled "Autonomous Mobility IoT Project Human Resource Development Committee 1st Joint Meeting Kick-Off Symposium". 5GMF Secretary General Dr. Kohei Sato gave a presentation there where he introduced the 5GMF and called for cooperation between the two organizations.
In the exhibition hall, information about the 5GMF was provided through panel displays, a slide show, and pamphlets. There was also someone on hand to answer questions people had about it.
In the future, the 5GMF and the Smart IoT Acceleration Forum plan to work together to promote each other's activities and events on their prospective websites, including providing a banner link to each other's site.