2016 General Assembly of the Fifth Generation Mobile Communication Promotion Forum
The 5GMF General Meeting for 2016 was held at Tokai University Club in Tokyo, Japan on July 5, 2016.
The Advisory Council, with 16 advisors in attendance, met before the General Meeting was opened. There was a lively discussion and Q&A session following presentations on the activities of the 5GMF's committees.
The General Assembly was attended by a total of 220 people, including representatives of 77 telecommunication firms and equipment makers, university research organizations, and members of the Ministry of Internal Affairs and Communications. The Meeting was opened with remarks by Katsuya Watanabe, Director-General of the Radio Department of the Telecommunications Bureau at the Ministry of Internal Affairs and Communications.
Professor Susumu Yoshida, chairman of the 5GMF, discussed the fiscal year 2015 business reports and settlements and the fiscal year 2016 business plan and budget, revisions to the by-laws, and officer elections. All proposals were agreed to by the membership.
After the Meeting there was a friendly gathering which included remarks by Rep. Keiichi Koshimizu, Parliamentary Vice-Minister for Internal Affairs and Communications.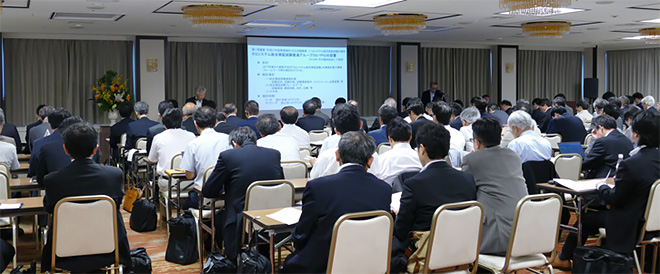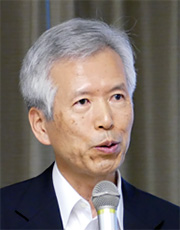 Professor Susumu Yoshida,
chairman of the 5GMF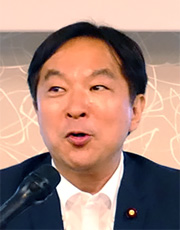 Rep. Keiichi Koshimizu,
Parliamentary Vice-Minister for Internal Affairs and Communications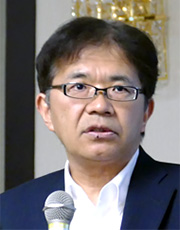 Katsuya Watanabe,
Director-General of the Radio Department of the Telecommunications Bureau at the Ministry of Internal Affairs and Communications